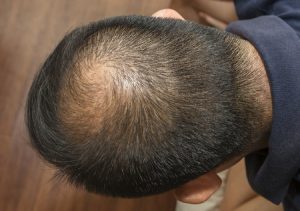 Statistics show that more people than ever are getting hair transplants these days. In Europe, for example, the transplant numbers jumped from about 30,000 per year a decade ago to nearly 80,000 per year in more recent times. And guess what? About 85% of those 80,000 were men.
Is this a new phenomenon? Not really. Way back in the 1940s some Japanese doctors were performing hair transplants that were similar to what's done today– grafting hair follicles on to people's heads, taking hairs from other parts of their bodies… This was typically done for injured soldiers back from war. It wasn't until the 1960s that Americans started to catch up and both men and women in the U.S. started getting hair transplants, though it was more rare than "the norm" in those days.
So why do men get these transplants? They typically want to combat male hair loss.
Types of Hair Transplants
Today there are two transplant procedures that are common: Follicular Unit Extraction and Follicular Unit Transplantation. The former involves removing individual hairs and placing them elsewhere, while the latter involves removing a strip of skin from the back of the head and harvesting individual hair follicles as needed.
Why would men go through these long and painful procedures? Basically, they want to look young, and the more hair you have the younger you look! Meanwhile, if you're losing hair and have patches, you could potentially lose confidence.
Oftentimes, someone famous, like a football player, singer or celebrity, will have his hair transplant done and be very confident about it– which then gives "the average guy" confidence to have his transplant done, too. Having "more hair" is a confidence thing– it means he's cooler, richer, more powerful, and can, most likely, "get the girl."
An Alternative Hair Loss Solution
As more men care about their looks, more men will get hair transplants. That said, some men don't want all the hassle of a surgery… and they can turn to alternative treatments like ones offered by NM Hair. For a free consultation with NM Hair Replacement Studio in NYC, call 718-267-2516.