Welcome and Thank You for your interest in our services. With over 20 years of experience, NM Hair Studio is your premier hair restoration studio in Queens, NY. Contact us today for a Free Consultation to answer all your questions regarding your options for your hair loss needs.
NM Studio offers services for all types of hair loss. From thinning hair, alopecia, and medically related hair loss. The solutions at NM Studio are customized for every individual.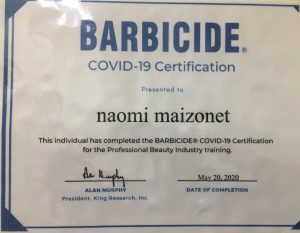 COVID Policy
Our most important priority is the safety of you and our staff. NM Hair Restoration Studio has completed the Barbicide COVID-19 certification.