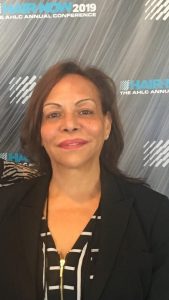 Naomi Maizonet, Founder
Allow me to give you some information about NM Hair Studio and hair loss treatment. Proudly serving the hair replacement industry for over 20 years. We know and understand how devastating hair loss can be and how it can affect one's life and self esteem. Our clients consist of men and women of all ages. We take pride in making our clients look as if the hair were growing out of their scalp.
NM Hair Studio offers a non-surgical procedure for your hair loss restoration. Our expert hair specialist will design a hair replacement system that will blend completely natural with your existing hair.
All consultations and services are done in complete privacy and with personalized care. In addition we offer a number of different payment options, which are affordable on any budget.
NM Hair Studio specialists are dedicated to helping you understand about hair loss and are highly skilled in treating hair loss.