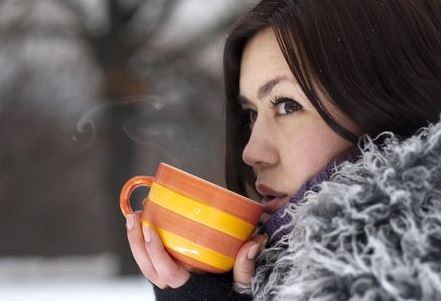 Winter can be brutal on a person's mind, body, and… hair. When the weather is freezing cold outside, and you're going from snow to heat and then back to snow, complete with whipping winds and subways that are never on time, a New York winter can be a true test of a person's patience.
Now about your hair in the winter: it has to deal with cold winds outside, hot indoor heat, and static electricity to boot. Whether you live in New York City or anywhere else in the Northeast for that matter, winter can be rough on your hair.
How to Keep Your Hair Healthy
What can you do to keep your hair healthy this winter? For starters, don't wash it as much. Did you know that shampoo washes away the natural oil on the scalp? Yes, shampoo cleans your hair, but it can also dry it out "too much." Therefore, instead of shampooing daily, try decreasing the number of times you wash and shampoo it each week. This will allow your scalp to have a better overall balance of moisture. If you want, try using "dry shampoo," such as baby powder, to help keep your hair clean without taking away the oils and moisture from your scalp.
Now even though you probably love hot showers, in the winter you should tone them down. Instead of really hot, try warm or even an occasional cool shower. Hot water can be an enemy of your hair in the winter.
If you can find a good hot oil product for your hair, use it. That or, say, olive oil, can be left on the head for about an hour or two and then shampooed out. This will help moisturize your hair and scalp, combating the effects of harsh winter weather.
During the winter don't be afraid to use conditioner after washing your hair. Conditioners help moisturize hair; they should be applied to hair strands rather than rubbed into your scalp. The nice thing about using a good conditioner is that it makes your hair look shiny while also protecting it from damage.
Though you may be tempted to dry your hair with a hair dryer, during the winter it's better to just let it air dry. If you simply must use a blow dryer or a curling iron, for whatever reason, you should at least use a leave-in conditioner on your hair.
Finally, don't fuss with your hair so much in the winter. Keeping a simple style that doesn't require running your fingers through it every couple minutes or combing it excessively will mean less hair breakage and fewer split ends. If you do use product(s) on your hair, avoid ones with alcohol since that ingredient tends to dry hair out!
If you're looking for hair loss solutions in the Manhattan area, the experts at NM Hair Replacement Studio can help. Contact them today for more details.