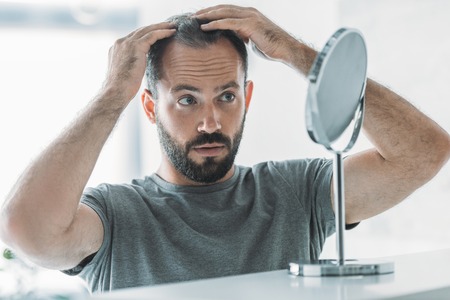 Few things are more demoralizing than hair loss. Hair loss affects men and women of nearly all age levels and demographic backgrounds, and it can lead to a loss of confidence, mental stress and other adverse effects.
Fortunately, you no longer have to just "accept" hair loss. Instead, you can turn to a professional hair lost specialist to provide you with the help that you need. For over 20 years, the experts at NM Hair Replacement Studio has helped clients by providing hair loss treatments in NYC. Our hair restoration specialists have worked clients throughout New York City, including many in Manhattan. We provide male hair loss solutions and female hair loss solutions that are customized to suit the specific needs of our clients. Notably, we provide services for all types of hair loss, including those with thinning hair, naturally receding hairlines, alopecia and medically related hair loss.
Non-Surgical Hair Loss Options
NM Hair Replacement makes it a point to customize our services for each individual. There is no "one size fits all approach" to treating hair loss. Best of all, we provide non-surgical hair loss restoration services, so you don't have to fret about an invasive treatment.
The Benefits of Hair Loss Restoration
The number one thing we hear from our clients after our utilizing our services is "I wish I would have done this sooner." And the reason they say that is simple: hair restoration will improve your physical appearance, increase your self-confidence, and make you look and feel younger. You'll have a natural look and a new found pep in your step!
We offer FREE consultations that are completely private. To learn more about services or to schedule a free consult, give us a call at (718) 267-2516.