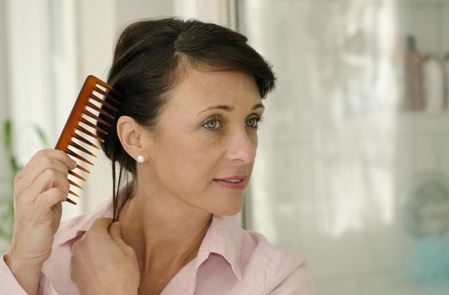 There are many people who mistakenly believe that men are the only ones who suffer from hair loss. However, according to the American Hair Loss Association, women make up about 40 percent of the total number of hair loss sufferers in America. Moreover, for women, the psychological effects that often accompany hair loss can be difficult to endure.
While society has gotten used to the idea of men losing their hair, it still hasn't come to terms with the fact that women go through it, too. As a result, medical professionals don't always take the hair loss concerns of women as seriously as they should, and many women are forced to suffer silently with hair loss issues.
Women can suffer from hair loss for a variety of different reasons. For some, genetics play a part in it, and there is not much they can do to stop their hair from falling out. For others, hormonal imbalances can play a role, and until those imbalances are corrected, women will continue to see a decrease in the amount of hair they have. Stress, pregnancy, and the use of medications can all cause hair loss as well.
Once a woman notices that her hair is falling out unexpectedly, it's important for her to get a diagnosis to figure out why it's happening. In some cases, there are quick fixes for hair loss that can stop it from affecting women, but there are also some permanent causes of hair loss that can make women feel hopeless with regards to their hair.
If you are a woman who is dealing with hair loss, you should know that you have options available to you that can help you with your condition. NM Hair Replacement Studio offers hair restoration services to men and women. We can enhance your appearance, allow you to achieve natural looking hair, and make you look and feel your best. For a free hair and scalp analysis, call us at 718-267-2516 today.