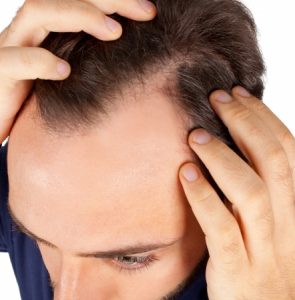 Do you have thinning hair? Or have you experienced patchy hair loss? If so, a hair integration system might be the best hair loss solution for you. It's a non-surgical procedure that involves blending together the hair that you already have with a custom unit that features real hair. It can be attached directly to your head and secured to make it look as natural as possible. Check out some of the benefits of using a hair integration system below.
It allows you to take advantage of your existing hair
If you still have a lot of your hair left with the exception of a few patchy spots, you should take full advantage of it if you can. Rather than cutting your real hair or covering it up, use a hair integration system to make your hair look as natural as can be. Hair integration will enhance your hair's appearance and restore your confidence again.
It prevents you from having to wear a full coverage hair piece
While hair integration does require the use of a custom-made unit, it's a lot less cumbersome than a full coverage hair piece. It'll also be a lot easier to maintain than a full coverage hair piece would. You won't even notice that you have it on most of the time once you get used to wearing it.
It gives you a full head of hair quickly
There are many hair loss solutions that call for people to spend weeks or even months at a time waiting on the solution to kick in and provide them with more hair. With hair integration, you won't have to wait long at all. You can regain a full head of hair in no time and start enjoying it right away.
If you'd like to learn more about hair integration systems and the benefits that come along with using them, call NM Hair Replacement Studio at 718-267-2516 today. We can provide you with a free consultation and walk you through your options as far as hair loss solutions are concerned.