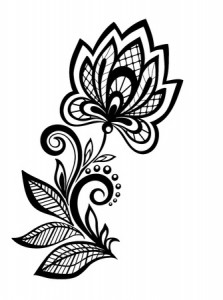 Here at NM Hair Replacement Studio, we've spent more than two decades providing our clients with the self-esteem and peace of mind that comes with having a full head of hair. We take pride in our work, knowing that we're doing our part, however small, to improve the lives of our clients.
Recently, in Florida, a young pre-med student has been helping cancer patients deal with their hair loss in a somewhat unconventional, very creative way.
Jeena Kar has been beautifying her world with henna designs since she was a child. Henna, for those who are unfamiliar, is a natural ink derived from a plant that grows in the tropics. In India, the ink is commonly used in celebrations to decorate the bodies of women and children with ornate temporary tattoos.
When Kar began attending medical school in Orlando, she continued to practice drawing henna designs in her free time as a form of relaxation and recreation. Then, one day, she received an assignment that called for her to utilize her art in a healthcare setting.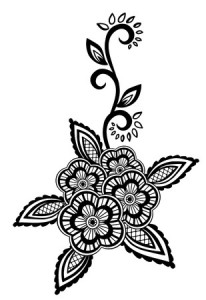 Kar realized that her artwork had the potential to improve the lives of cancer patients who had lost their hair to chemotherapy. Kar reached out to local healthcare providers, and eventually found one willing to let her come in and work with their oncology department. Before long, Kar was lovingly adorning the bald heads of cancer patients with beautiful henna crowns.
Eudora Gibbs-Thomas, a 77 year woman who has just undergone her second round of chemotherapy, loves her new henna crown. "It's so pretty," she said in a recent interview with the Duluth News Tribune. "It makes me feel very good."
Kar is understandably thrilled with her patients' reactions. "It makes me feel my art matters and means something. I think it does something for the [survivors'] self-esteem…I think just being present with someone makes a really big difference."
We hope that Jeena Kar continues to use her art to improve the lives of cancer patients who so desperately need something to smile about. Meanwhile, in New York, we'll keep working to better the lives of our clients by providing them with natural, high-quality hair replacement therapies.
Want to learn more about how our process works? Give us a call today for more information!