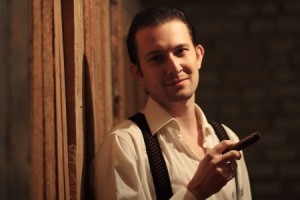 Hair, as we are all well aware, show the passage of time in good AND bad ways. Unfortunately, we seem to talk about more of the bad ways than the good ways. Just look through our blog and you will see numerous posts dealing with alopecia, nonsurgical solutions for transplants gone wrong, common causes of hair loss in men, male pattern baldness, and more. All of these things involve a loss of hair, but there are positive ways we can experience the passage of time through hair: Through 100 years of male hair trends. A recent video has surfaced online that took the Internet by storm. The Telegraph reports, "A video that has surfaced online shows the drastic changes in hair fashion amongst men over the past century, from the slick side parting to the burly man bun."
It is amazing to think of all the changes to men's hair that has occurred over the last ten or so years. Now imagine that for 100 years! It is experiencing magic watching the video, which we will share at the end of this blog post. The work that went into the video is startling – all those stylists working like busy bees on model Samuel Orson's hair. It almost resembles an assembly line of some kind, a gentlemanly assembly line that is perfectly quaffed and mustachioed. We see the handlebar moustache of the 1910s, the pompadour of the 1950s, the Led Zeppelin scruffiness of the 1970s, the unkempt greasy grunge of the 1990s, and so on and so forth. Watching the video is as if you crawled into a follicle-filled time machine and traveled into the past.
At NM Hair Replacement Studio, we believe in the power of hair; it is something that can transform men, taking them to the next level.