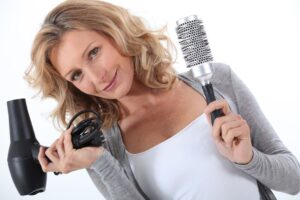 Most of us are incredibly affectionate towards our hair. We try every possible remedy for our precious locks to look their best, but did you know there are some common mistakes many unknowingly commit that harm their hair more than they help?
Here are a few common mistakes to avoid in your hair care routine!
Shampooing Daily
Most of us feel we must shampoo our hair daily due to the immense pollution in the environment. Unfortunately, this is one of the most common hair care mistakes many people are guilty of. Shampooing your hair daily increases the contact with the chemicals in the product, which can harm your hair roots on excessive usage. It also strips your hair of its natural oils, leaving it dry and more prone to hair fall. The ideal shampooing frequency should be once every 2-3 days, excluding the few days your hair has been excessively exposed to dirt and chemicals.
Using Hair Sprays
Hair sprays are often used under the impression that they will enhance our hair quality, which is a huge misconception. Hair sprays are formulated with hardening substances to keep your hair in place. Unfortunately, these ingredients dehydrate your hair strands by depleting the natural moisture level in your hair. It is best to avoid hair sprays altogether unless your hair is extremely unmanageable and you have an important event to attend with less time on your hands.
Over-Styling Hair
It is our responsibility to know the type and texture of our hair and the level and frequency of styling it can handle. Over-styling one's hair is a mistake that leads to hair damage and even hair fall. There is a lot of individual variation regarding safe periods between styling sessions. The rule of thumb is to style it weekly once and gradually increase or decrease it depending on how much damage it causes to your hair. Always use a heat protectant before using a heated styling device, regardless of your hair type!
Following these tips is a great way to cut back on unnecessary damage to your hair. If you are becoming frustrated with an increase in hair loss, no matter what helpful tips and tricks you try, contact NM Hair Replacement! We have been proudly serving the hair replacement industry for over 20 years and have the knowledge and tools to design a hair replacement system that will blend naturally with your existing hair.
Call us at (718)267-2516 for a free consultation!